Halloween is just around the corner, and with its rich history and tradition of celebrating the supernatural, it is a perfect time to embrace the mysterious and the spooky. What better way to infuse this spirit into your home decor than with Halloween style laser engraved brass finials?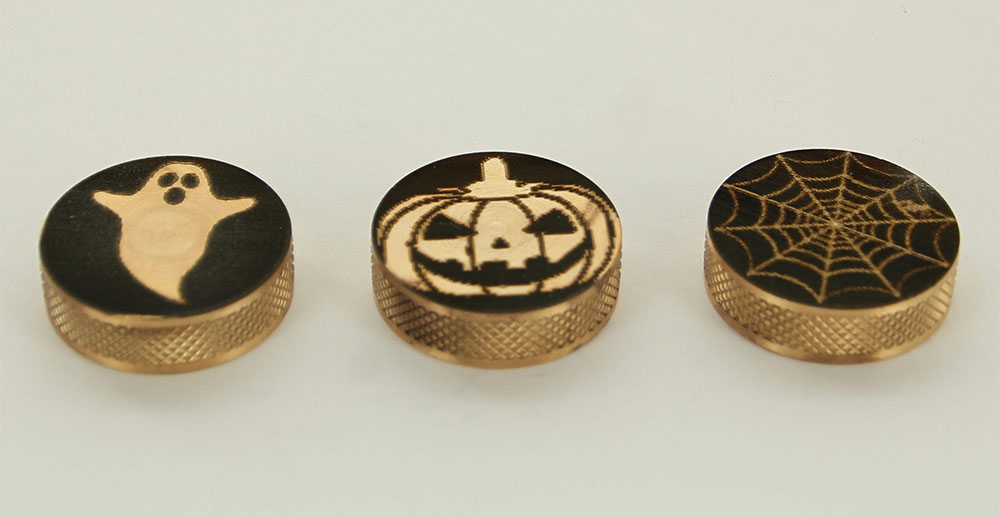 A finial is a decorative element typically found at the top, end, or corner of various architectural and design elements. You may have seen them on curtain rods, bedposts, flagpoles, and of course lamps. Finials can be functional, but they're also an opportunity to add a touch of personal style and flair to your home decor.
Grand Brass Lamp Parts' Halloween style laser engraved brass finials effortlessly blend the elegant with the eerie. Whether they feature intricate spiderwebs, jack-o-lanterns, or ghosts, these finials add a touch of class to the spine-tingling theme of Halloween. Plus, when Halloween season is over, these laser engraved brass finials continue to add a mysterious charm to your decor without feeling out of place.
So, this year, when you're setting up your Halloween decorations, consider finials with Halloween motifs to illuminate your space with a bewitching glow. Add a touch of magic with these beautifully crafted laser engraved brass finials that tell a story of Halloween in an elegant and sophisticated manner. Embrace the spirit of the season and let your home become a canvas for the enchanting world of Halloween.
Click HERE to see our entire line of Laser Engraved Brass Lampshade Finials
Recent Posts
The holiday season is once again fast approaching, and it's the perfect time to add a touch of warmt …

Halloween is just around the corner, and with its rich history and tradition of celebrating the supe …

As the leaves turn golden and the air becomes crisp, there's an undeniable thrill in the atmospher …